With the rapid development of China's economy and the improvement of people's living standards, the metal packaging and food & beverage industries have also witnessed significant growth. The total production and export volume of canned food have maintained a double-digit growth trend for six consecutive years, with a 100% increase in production over six years and an average growth rate of 15%. The beverage industry has maintained an average growth rate of 17% over the past five years.
Currently, the per capita consumption level of canned food and beverages in China is still far below the world average and the level of developed countries, as shown in Figures 2-5 and 2-6, and regional development is uneven.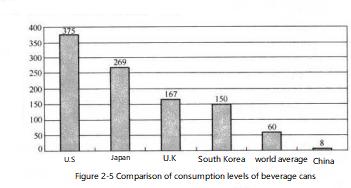 In the next 10-15 years, the food and beverage industry is expected to continue its rapid growth. According to reports, the urban population will reach nearly 500 million in 2010 and exceed 700 million by 2024, making it a huge market.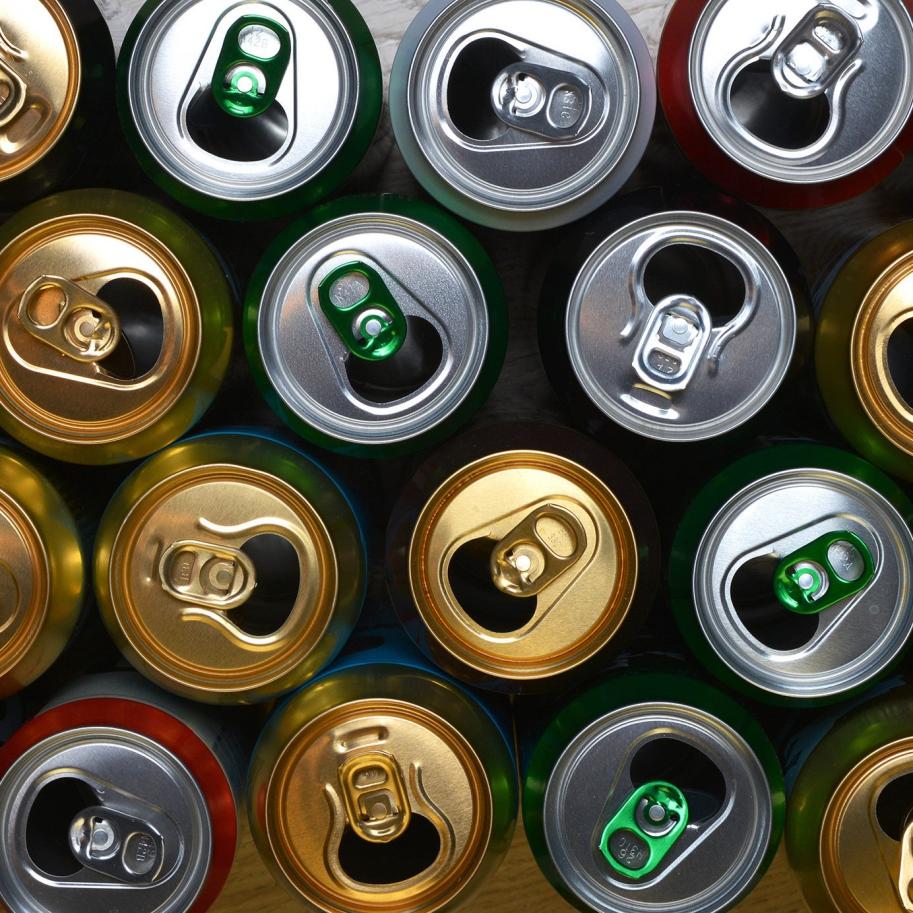 Due to the simultaneous development of various packaging materials such as plastics, paper, glass, aluminum, and steel, reflected in the consumption of tinplate, the annual growth rate has also reached around 10%. Therefore, there is still significant development space and broad prospects for metal packaging in China. While the Chinese people have their own culture and dietary habits, the development of metal packaging, particularly for beverages and food, is an inevitable trend.
However, the rapid growth of the metal packaging industry has also brought about some issues. Firstly, during the processes of tinplate printing, coating, and can manufacturing, there is a certain amount of pollution generated. Although some domestic companies have already adopted environmentally friendly inks (UV inks) in their production lines, the majority of tinplate printing still relies on traditional solvent-based inks, resulting in a significant gap compared to advanced countries. The use of laminated tinplate cans can reduce environmental pollution in the can manufacturing process, but laminated tinplate production is not yet available in China. Secondly, there is a challenge in terms of can recycling. While steel cans do not cause as much environmental pollution as plastic or aluminum cans, they rust within approximately one year and the rust returns to the soil. However, there is still a significant gap between China and foreign countries in terms of recycling steel cans as a valuable resource.
In this era of rapid global economic development, Yixin Technology, as a professional enterprise specializing in China's metal packaging equipment, can provide one-stop services to customers worldwide. We offer turnkey projects for all purchasing partners.