Automatic Rectangular Can Production Line
The production line is suitable for the automatic production of 1 liter to 5 liters' rectangular can. total power: approx.70KW,total floor space: 200㎡ .total length:approx.25 meters. total manpower: 4-5 people. Production capacity: 30-35cpm. Rectangular can's height range: 80-350mm. Rectangular can's diagonal range:50-190mm
Technical flow: cutting the tin sheet to blank—rounding—welding—outer coating-square expanding-upper flanging-lower flanging-bottom lid feeding-seaming-turning over-top lid feeding-seaming-leak testing-packaging
What's the rectangular can?
It is made of three pieces of metal sheet (mostly tinplate), the can body, the bottom and the lid. The can is square shaped. The small square can range: capacity 1-5L, diagonal 50-190mm, height 80-350mm.
Rectangular can fully automatic production line operating process
First place the cut can body materials into the automatic resistance welding machine's feeding table, Suck by the vacuum suckers,send the tin blanks to the feeding roller one by one.through the feeding roller, the single tin blank is fed to the rounding roller to conduct rounding process, then it will be fed to the rounding forming mechanism to make rounding.The body is fed into the resistance welding machine and make welding after the accurate positioning. After welding, the can body is automatically fed into the rotary magnetic conveyor of the coating machine for outer coating, inner coating or inner powder coating, Which depends on customer's various need.It is mainly used to prevent the side welding seam line from being exposed in air and rusting.The can body is then fed to the small rectangular can combination machine, and the can body is in an upright state going through the uprighting conveyor. It is fed to the first automatic side welding seam indexing station by the clamps.The second station is square expanding.When the can body is in position, on the can body lifting tray which is controlled by a servo motor, and the can body is sent by this lifting tray to the square expanding mold to make square expanding.The third station is to make can body lower flanging.The bottom flanging: the can will be sent to the lower flanging mold lying on the upper part of the machine by lifting tray to make it. The fourth station is to make can body upper flanging.The upper flanging:the upper cylinder will press the can body to the position of top flanging mold to make it. Both the upper and lower can body flanging is each driven by four cylinders. The fifth station is automatic bottom seaming. After the above five steps,the can body will be reversed up and down by a body turner then make top seaming,this process is the same as the bottom seaming process.Lastly,the finished can is fed by conveyor to automatic leak tester station.After accurate air source inspection, unqualified products are detected and pushed to a fixed area, and qualified products will come to the packaging workbench for the final packaging.
Equipment composition of full-automatic production line of rectangular can
Single gang slitter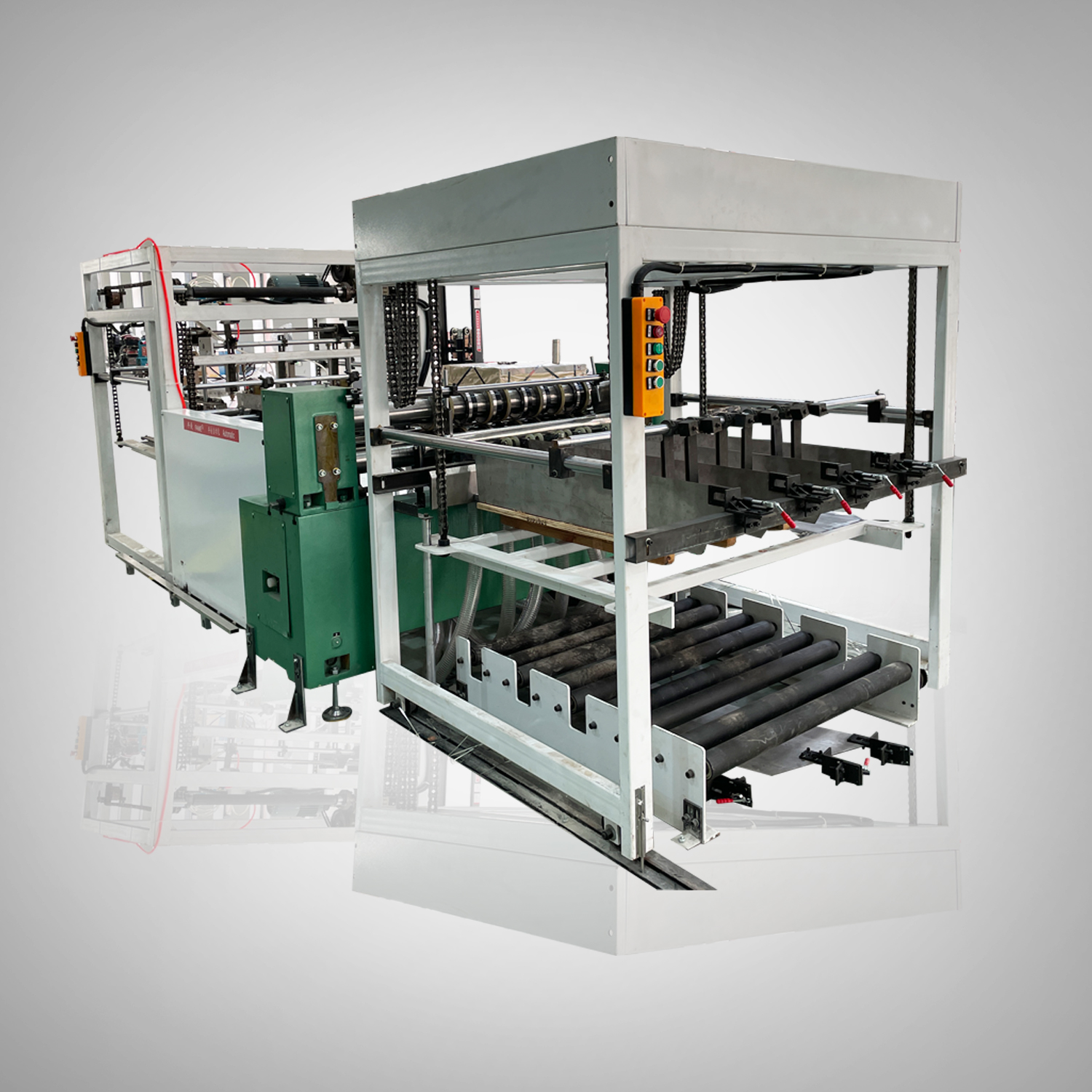 single gang slitter
Maximum size of cutting material (L*W)
1100*1100mm
Minimum size of cutting material (L*W)
200*400mm
The fastest speed
50 sheets/min
Power supply
380v/50HZ
Total power
3.5kw
Device Weight
1800kg
Feed rack load capacity
3T
Full automatic welding machine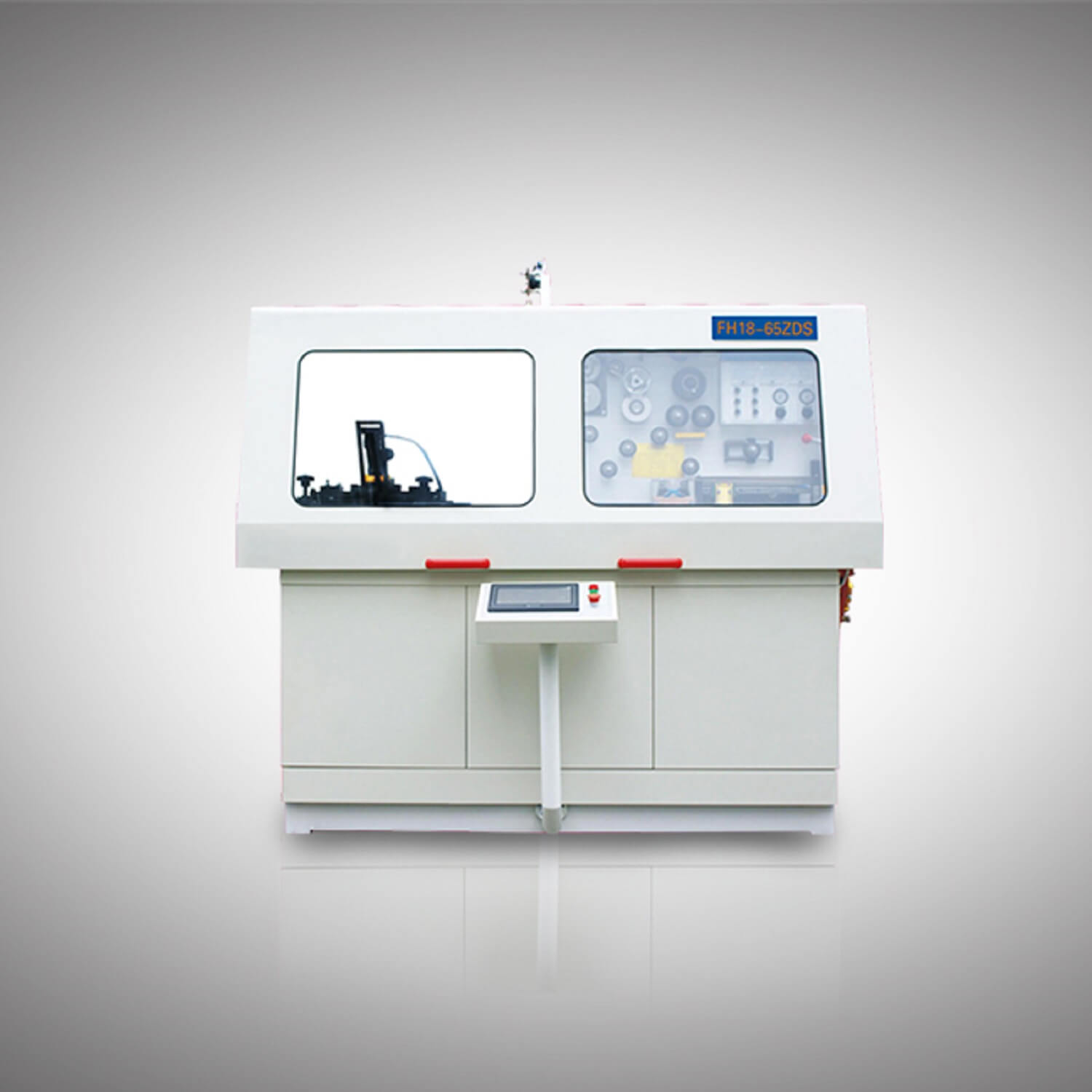 Full automatic welding machine
Welding frequency
100-280Hz
Welding speed
6m-16m/min
Production capacity
40-80cans/min
Can body diameter
Φ65(Φ52)mm-Φ176mm
Can height
72mm-260mm(320mm)
Adapt to tinplate thickness
0.18mm-0.3mm
Copper wire diameter
Φ1.26mm-Φ1.38mm
Weld seam amount
0.4mm-0.8mm
Power supply
380v 50Hz Three-phase power
Installed power
20KW
Cooling water
>0.4MPa,12-20℃,40L/min
Air consumption
≥300L/min>0.5Mpa
Device Weight
2800KG
Dimensions(L*W*H)
2000*1600*1900mm
Full automatic coating machine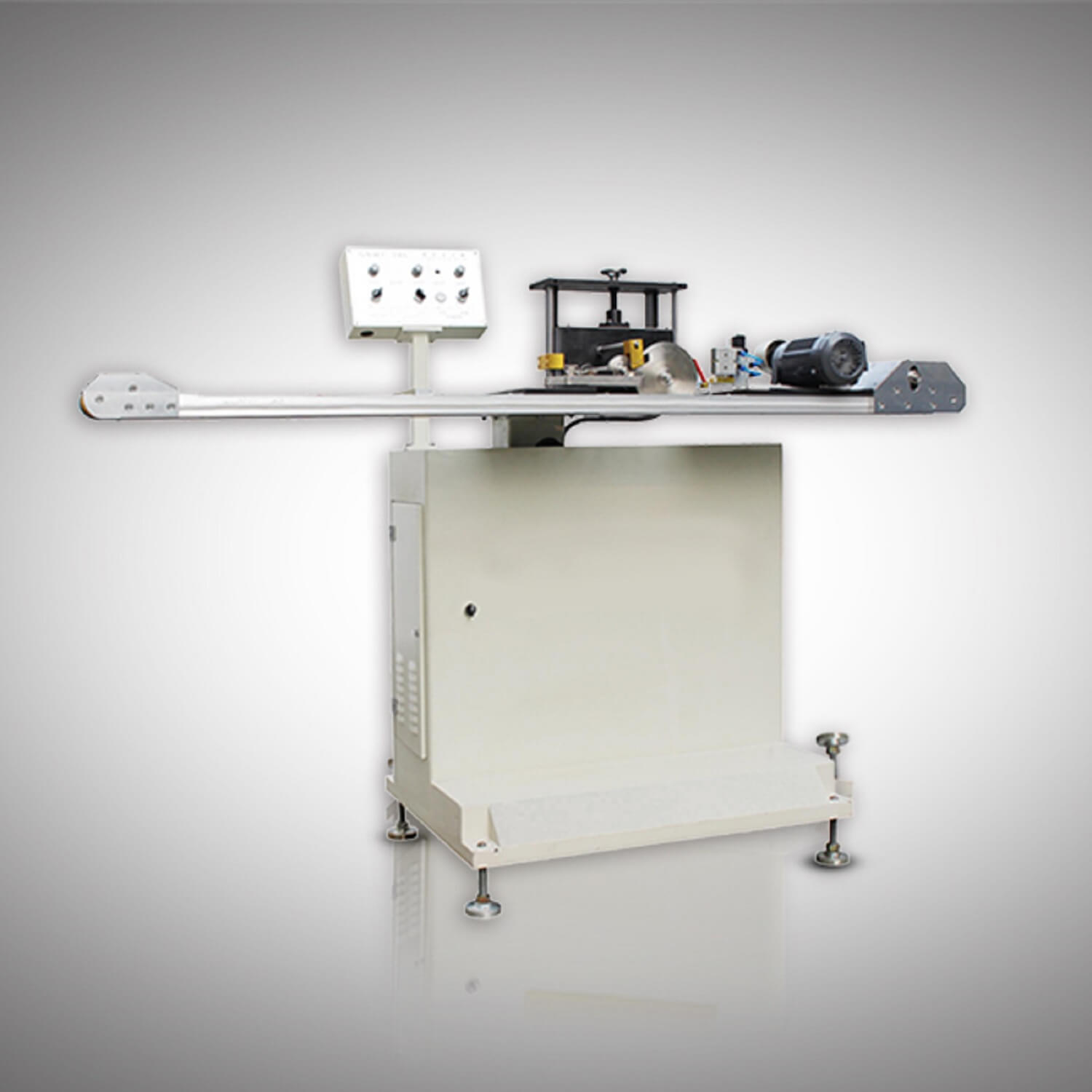 Full automatic coating machine
Applicable can diameter
Φ52Mmm-Φ350mm
Applicable can height
50mm-600mm
Coating speed
8-16m/min/25-50m/min
outside Coating width
8-18mm
Compressed airm
0.4MPA/cm²
Input power
≥380v/50HZ
Dimensions(L*W*H)
1800*600*1300mm
Device Weight
500KG
Full automatic can body combination machine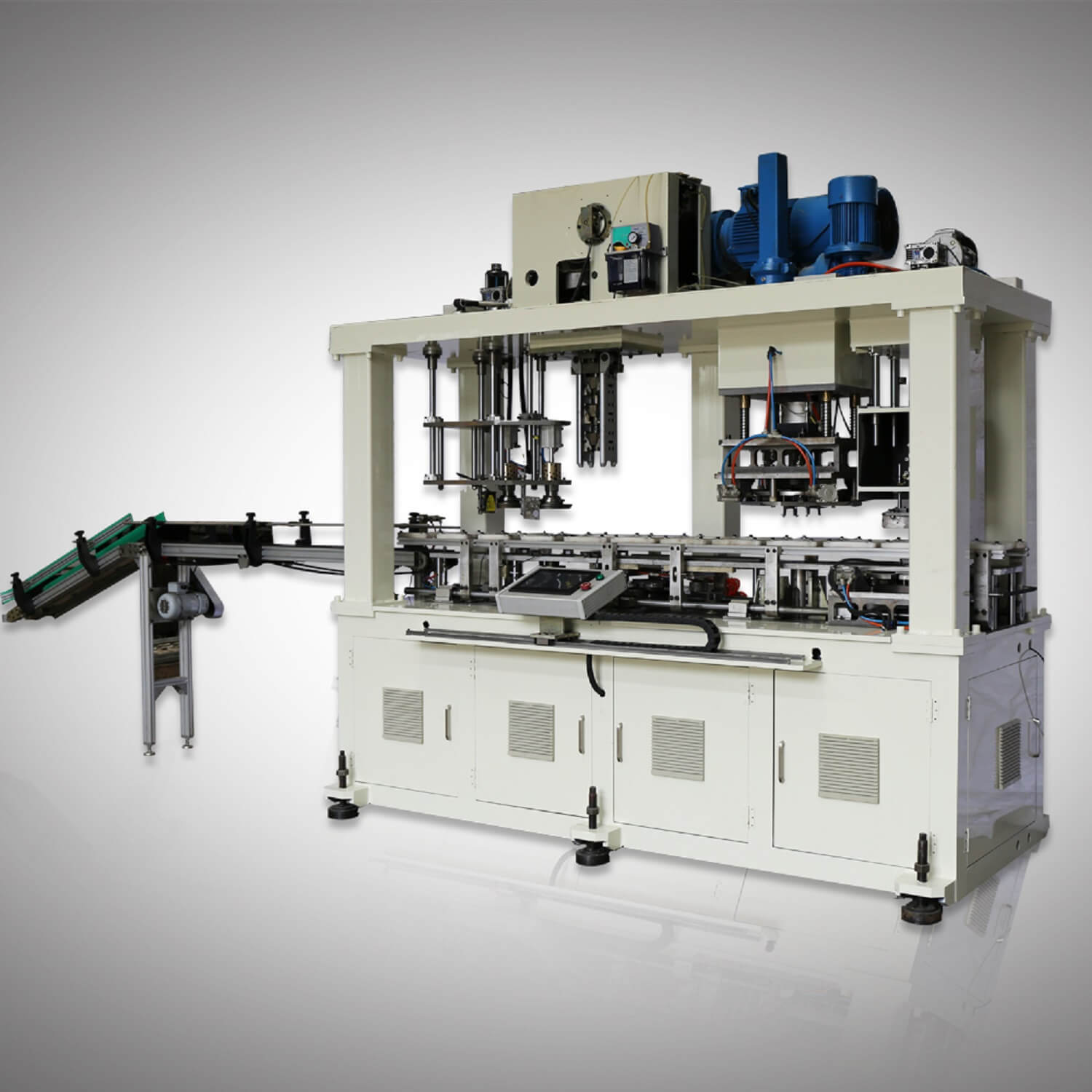 Full automatic can body combination machine
production capacity
30-35cpm
diagonal range
110-190mm
can height range
110-350mm
thickness
≤0.4mm
total power
26.14KW
pneumatic system pressure:
0.3-0.5Mpa
body uprighting conveyor size
2250*230*920mm
infeed conveyor size
1580*260*920mm
combination machine size
2100*1500*2340mm
electric carbinet size
700*450*1700mm
combination machine weight
4T
1-5L Automatic can sealing machine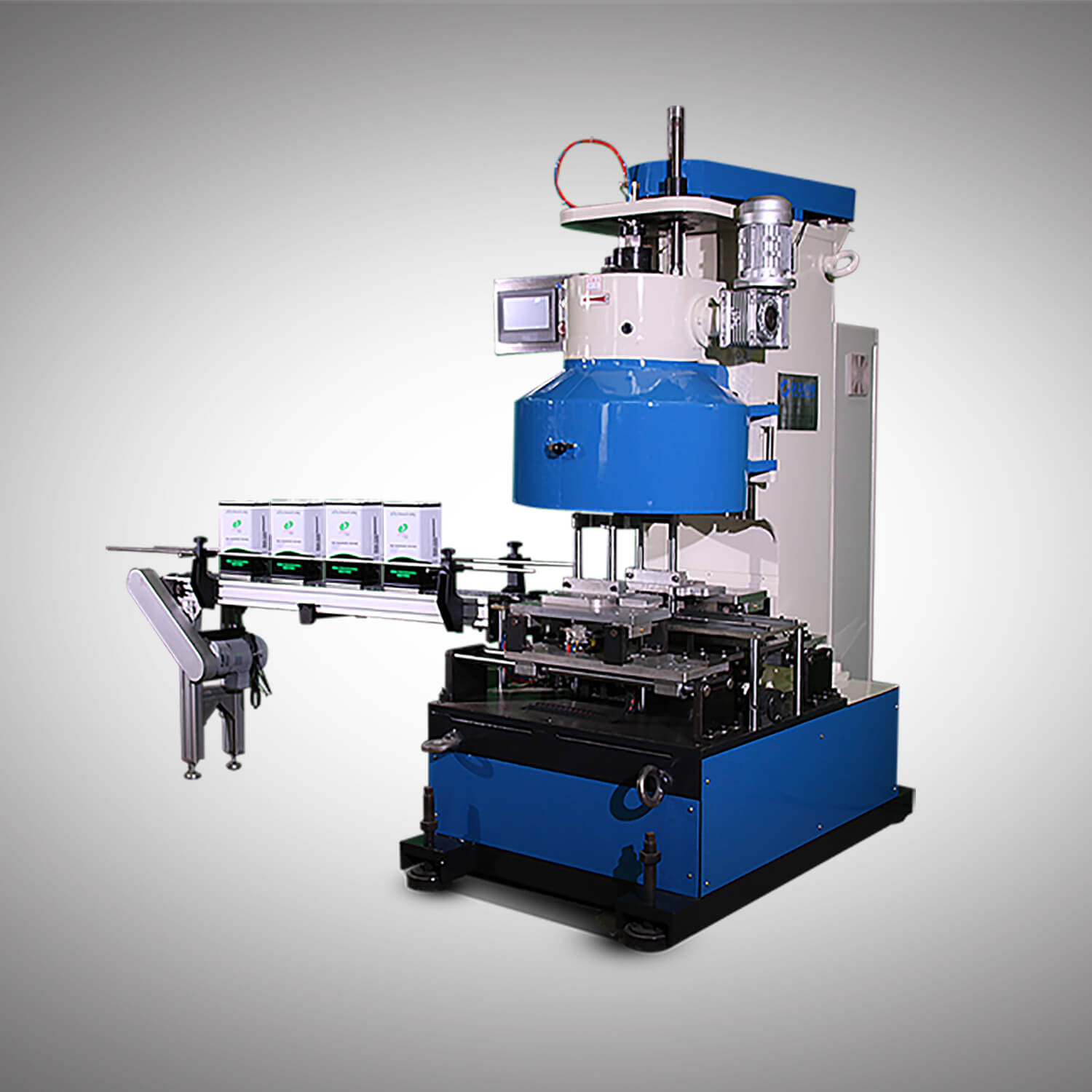 1-5L Automatic can sealing machine
production capacity
35cpm
diagonal range
50-190m
can height range
80-350mm
thickness
≤0.35mm
total power
5.13KW*2
pneumatic system pressure:
0.5Mpa
the front section conveyor's size
(2740*260*880mm)*2
seaming machine size
(1100*310*950mm)*2
seaming machine weight
2.5T*2
Leak tester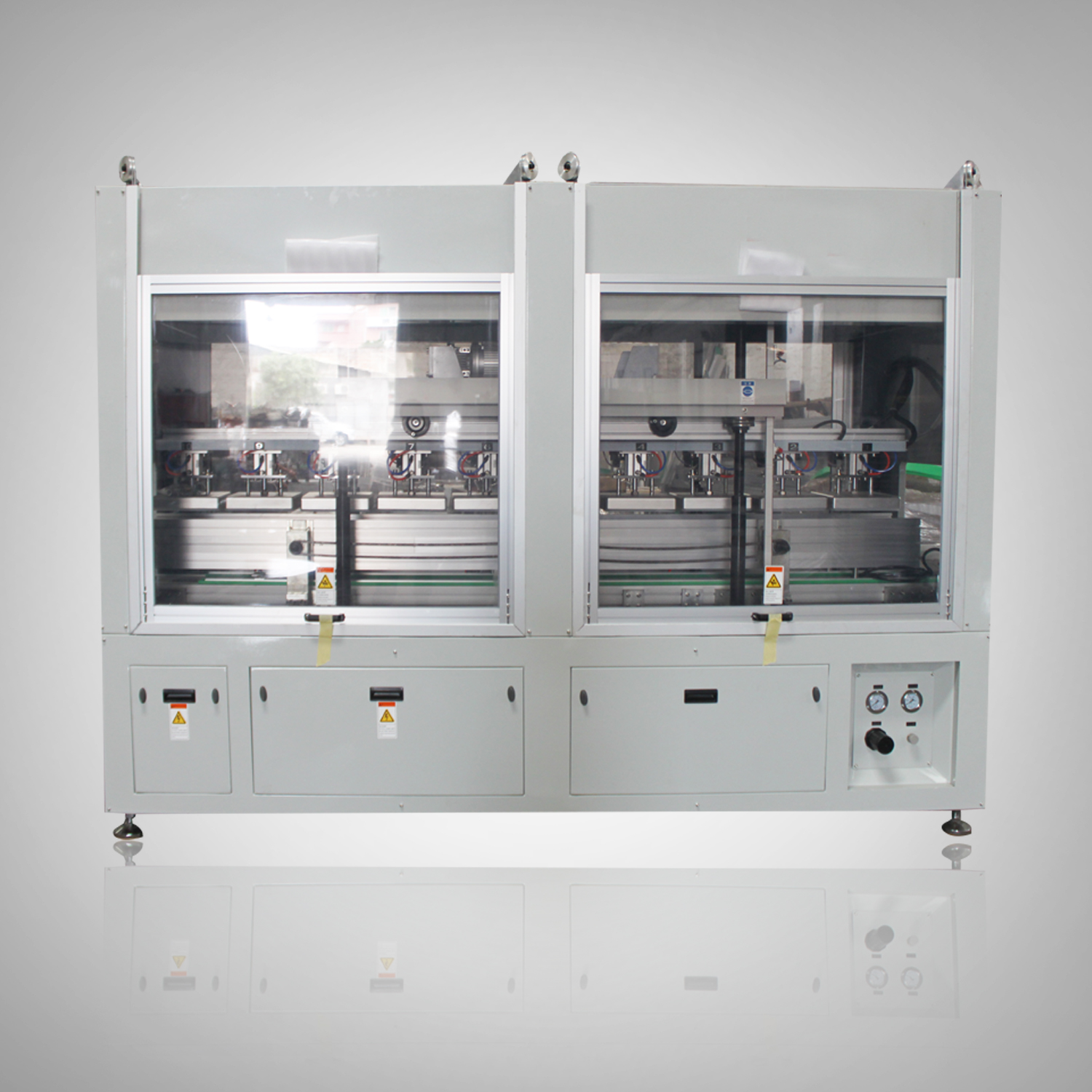 Leak tester
Detected product volume range
1-5L
Equipment air pressure
4-6Bar
Check pressure
10-15Kpa
Detection accuracy
0.17mm
Detection speed
30PCS/mins
Device Weight
1500KG
Dimensions(L*W*H)
3200mm*950mm*2200mm
Input power
380v/50HZ
The layout of the production line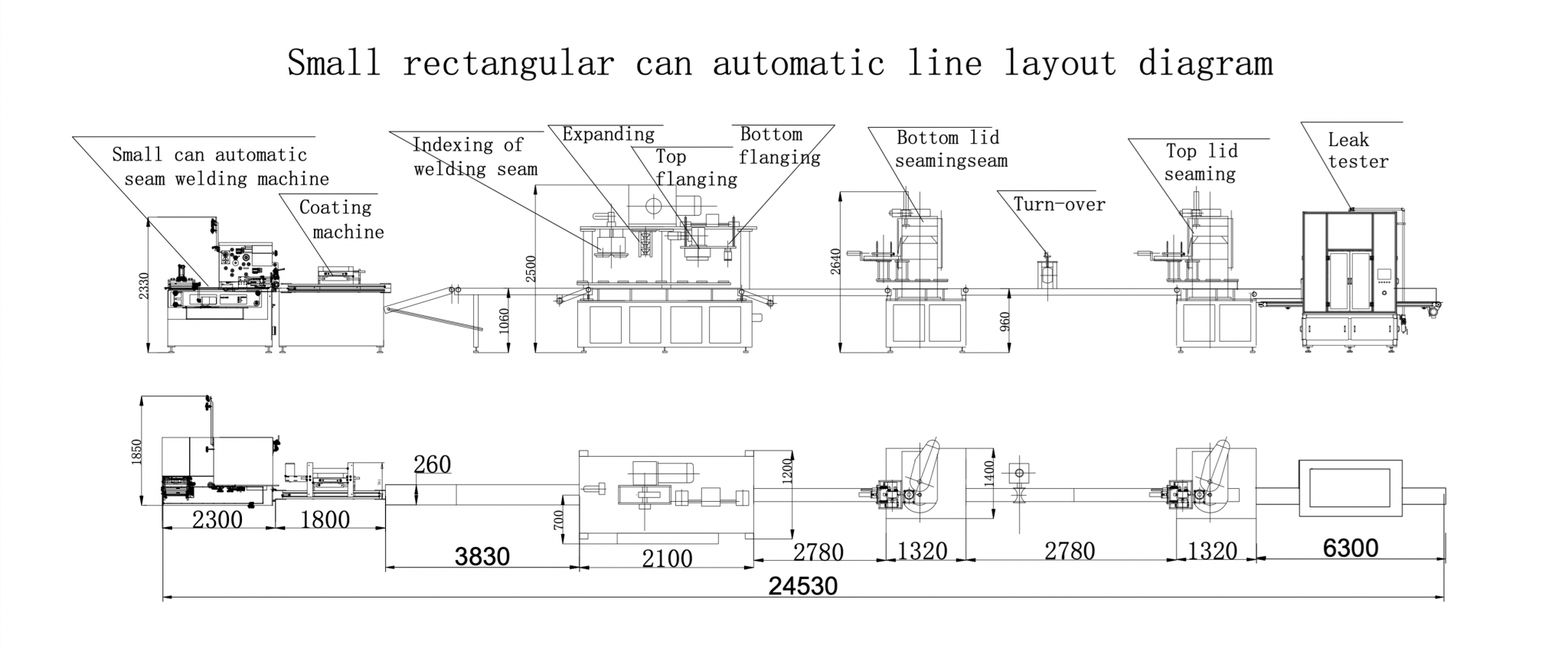 The following products are produced by this equipment
Preparation for Production
I Factory workshop preparation:
Reserve the main cable model: YJV3*35+2*16
Area: At least 30 meters long by 10 meters wide, totaling 300 square meters
Flow rate: 1770 liters per minute.
Pressure requirement: 0.4-0.8 Mpa
Number of workers:4-5 people
II Preparation of production materials
1、Top lid, bottom lid, earpiece
① You can directly purchase top lids, bottom lids, and earpieces. In China, there are many specialized lid manufacturing factories that offer various specifications to choose from. If you have specific size requirements, you can request the lid factory to create custom molds for production. Once the production quantity reaches a certain threshold, the cost of mold fabrication is often waived or included for free.
② You can purchase equipment to produce top lids, bottom lids, and earpieces on your own. For more information about the relevant equipment, please click on the following link to learn more.
2、Can body material of printed tinplate
① You can directly purchase can body materials. In China, there are many professional printing tinplate factories that can customize can body materials according to your requirements.
② You can purchase tin printing equipment to conduct the printing on tinplate on your own. For more information about the relevant equipment, please click on the following link to learn more.
③ You can purchase the Double-side Glue Adhesive Film Laminating Line and process the tinplate yourself. If you would like to learn more about the relevant equipment, please click the link for more information.
3 Copper wire, adhesive, powder, plastic handles, plastic press-on caps, iron press-on caps.
These materials can be directly purchased worldwide.
Advantages and disadvantages of the full-automatic production line of small square can
Advantages: the whole production line adopts automatic computer programming control system, fully realizing the full automatic assembly line work.Only 1-2 workers are needed to complete the operation of the entire production line.The whole production line has fast production speed, high production efficiency, automatic fault detection system and low rejection rate.
Disadvantages: compared to semi-automatic production line, the initial investment capital is larger. For the start-up enterprises, It is recommended to use semi-automatic production line with less capital in.
Comparison of machines of ISHIN and its counterparts
Yixin machines: all stations of the whole production line are processed with high hardness and imported wear-resistant materials. The imported guide rail and profile are combined with precise coordination of servo motor to ensure a fast conveying system. Six-wheel can sealing machine head, The sealing quality is stable and fast .At the same time, the sealing machine head adopts special design, which has the characteristics of low noise and high efficiency.
Counterparts machines: most of the production line is made of domestic materials, common profile and domestic guide rail, combined with stepping motor,Which will be in some lack of stability and accuracy.Can sealing machine head only has four rollers, quality and speed will have a certain impact .At the same time the machine head adopts the old design, the production noise is bigger.
Applicable and applied industries
This production line is suitable for the production of square metal cans used in food, medicine, chemical, paint, edible oil and other industries.It can also be used in food can, paint can, edible oil can, paint can, lubricating oil can, etc.
Which countries and regions are applicable
Applicable to countries or regions where labor is difficult, unstable, or highly paid. Examples: Malaysia, Indonesia, Philippines, Vietnam, Thailand, India, dubai, Brazil, venezuela, etc.
Applicable to countries or regions with high output and high product quality.For example: Saudi Arabia, dubai, Russia, Canada, South Korea, Turkey, Europe, the United States and so on.
Why to chooes ISHIN products?
Established 20 years ago, Yixin technology is a well-known brand in the Chinese industry.
More than 80% of customers in China have used Yixin products.
Yixin technology has a strong technical team and professional after-sales service to provide customers with turnkey project and one-stop service.
Once choosing Yixin technology products, Yixin technology will provide you with the most professional technical advice and guidance from material selection, printing and typesetting, installation, commissioning to smooth production