• Globally, major tinplate-producing countries have ceased to establish new tinplate (including TFS) units. However, developing countries, particularly China, are still constructing new production lines at a rapid pace. TFS products have low production costs and can save scarce tin resources. They have experienced significant development over the past 40 years and have now reached a stable stage, although China is still in the process of development.
• In addition to saving tin resources and developing TFS, another trend is the reduction in thickness of tinplate. Secondary cold-rolled tinplate (including TFS) is being widely used. Three-piece can bodies commonly utilize tinplate with a thickness of 0.14-0.17mm, while two-piece steel cans using DI materials in Europe typically adopt a thickness of 0.235mm (equivalent to 0.245mm for a 355mL can). Some cans are already using 0.205mm DI materials (330mL), and 0.19mm DI materials (330mL) have entered the testing phase. Japan's TULC materials have been reduced to a thickness of 0.18mm (although the can body's thin wall thickness is 0.08mm, thicker than traditional DI cans).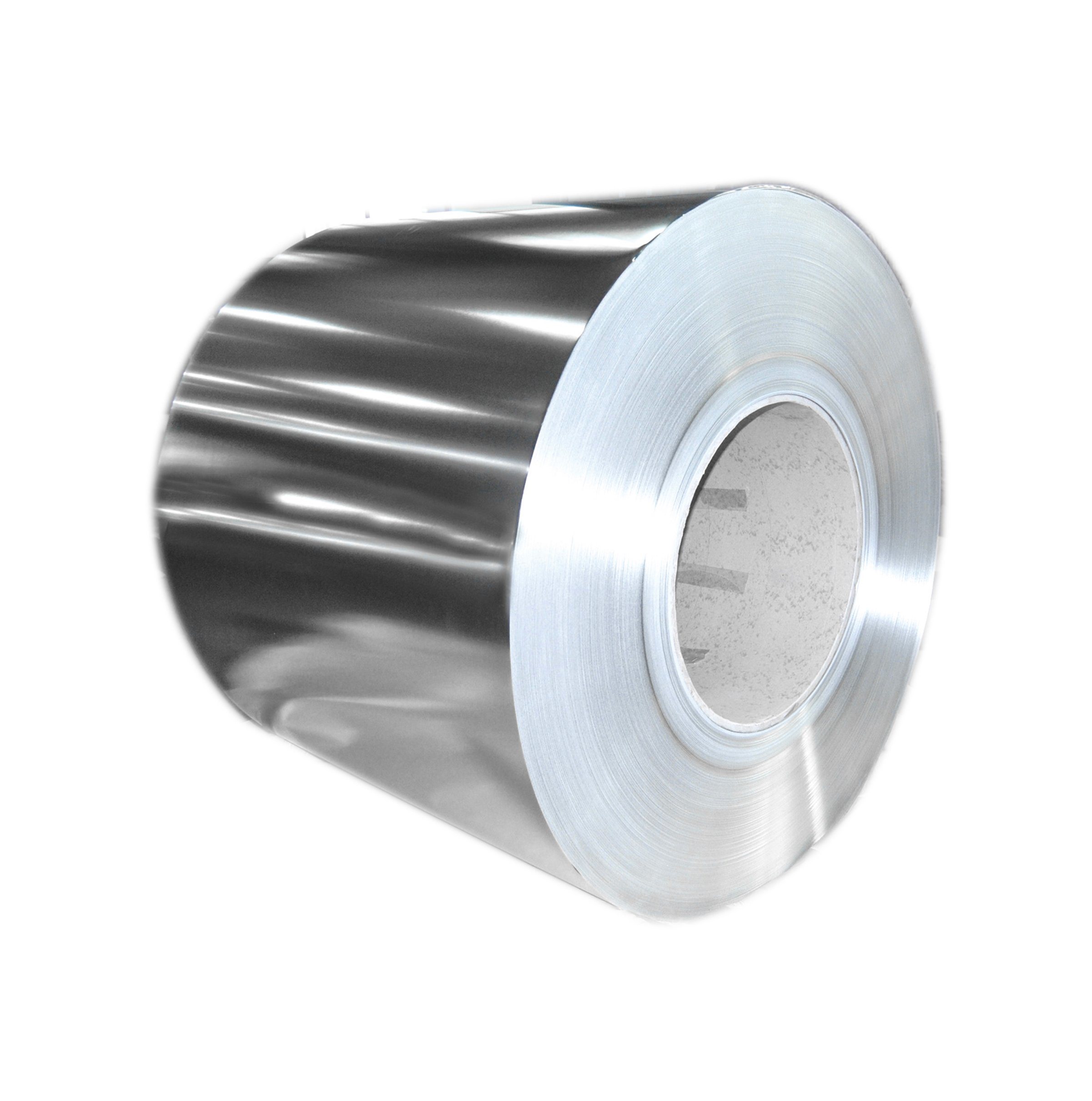 • Clean production aims to reduce environmental pollution. In North America and Europe, research and development on non-toxic passivation processes are underway. Traditional PSA plating solutions, due to their toxicity and heavy pollution, are gradually being replaced by MSA plating solutions. The passivation film on tinplate consists of chromic acid, hydrated oxide, and tin oxide. The most commonly used passivation treatment for food and beverage cans is cathodic sodium dichromate passivation. However, due to the serious environmental pollution caused by chromic acid, countries are now developing less environmentally harmful passivation techniques.
• In the UK, a working group composed of tinplate manufacturers, coating manufacturers, can makers, and chemical companies has been established to study the passivation techniques of chromates, phosphates, silicates, and some organic coatings. Clariant, a leading company in electrochemistry, has conducted research on the basic chemical substance para-toluenesulfonic acid (PSA). The improved formula of Clariant's product (LPSR) contains 1% reduced resorcinol and 0.7% reduced diphenyldimethylmethane (DDS), making it not only environmentally friendly but also cost-effective.
• Other European countries are focusing on the evaluation of polyacrylic salts, rosin acid siloxane, and other chemical substances.
• In the United States, it has been determined through evaluation that zinc sulfates (ZS) and fluorozirconates (F-Zr) can replace chromates.
• In the Asia-Pacific region, experiments on the mixed deposition of phosphoric acid, organosilicon, and titanium salts are being conducted. It has been proven that fluorozirconates (F-Zr) are the most successful option.
• In the field of tinplate, environmentally friendly UV-curable inks are replacing traditional solvent-based inks. In Europe, 60-70% of can-making lines use UV-curable inks, while the figure is 90% in the UK. Health and safety coatings for coating applications are also being vigorously promoted.
• Recycling of gold medal waste cans ,Developed countries place great emphasis on the recycling and reuse of used metal cans. The EU and other regions have issued regulations with specific targets for recycling and recycling rates. Germany has set a recycling rate target of 70% for tinplate cans and 50% for aluminum cans. The UK's 2008 recycling target is 61.5% for steel cans and 35.5% for aluminum cans. In 1998, the recovery rate of steel cans and aluminum cans in the United States reached 56%; in Japan, the recovery rate of steel cans and aluminum cans in 2000 reached more than 80%.
• Co-extrusion composite coating: Toyo Kohan, a Japanese company, developed a co-extrusion composite coating for tinplate. Toyo Kohan's strategy is to collaborate with their can-making partners to jointly improve the technology of Toy. Kohan and in 1997, they produced the first TULC can (Toyo Ultimate Can). The non-oriented rolled film and double-sided co-extrusion composite coating of tinplate were successfully developed between 1998 and 2001. The introduction of dry forming technology in 2006 reduced the cost of TULC cans, improved production efficiency, and further reduced environmental impact. The internal non-oriented rolled film improved the stretchability of the tinplate, achieving the best forming effect for can production. This thin film only requires a low preheating temperature during the production process, which is effective in reducing the adhesion force during coating rolling and reducing production costs.
• Dual-Edge Cracking (DEC): DEC is an extreme stamping process that can form stable films as thin as 10pm on the can wall. However, the production cycle of cans has been shortened, and the speed of production lines is limited. It is expected that DEC will reach a certain speed by 2008.
• Cans made of multi-polymer-coated tinplate: Cans made of multi-polymer-coated tinplate, developed by Plus Packagin Plus, can withstand the impacts and friction encountered throughout the transportation chain. The recycling rate of lightweight and sturdy can packaging is continuously increasing, with the recycling rate in 15 EU countries reaching 63%. Iron packaging has achieved EU regulations in reducing raw material consumption, energy consumption, and environmental impact.
• Protact: Protact is a multi-polymer-coated tinplate developed by Plus Packagin Plus. It provides a safe, versatile, and high-performance packaging material by combining the characteristics of polymers and tinplate. There are two processes for producing Protact tinplate: the film coating process with a limited production speed of approximately 50-80m/min and the extrusion process with a production speed of 100m/min, up to a maximum of 300m/min. Protact tinplate has different types of interchangeable composite layers, with the option of single-side or double-side coating, different polymer thicknesses, transparency or color, and customization based on specific requirements such as tension during production, polymer adhesion, printability, and lubrication.
• Ideal coating system: According to ICI Coatings' global research and survey department, achieving the best corrosion resistance and food safety for tinplate depends on the ideal process formulation of the coating system, which can adapt to the entire production chain of can-making and ultimately ensure the quality of empty cans.
• Single-Draw Can (SDC): Compared to traditional three-piece cans and Draw and Wall Ironing (DWI) cans, the development of SDC requires specialized polymer coatings to withstand strong stretching forces. As the forming capability increases, the density of polymer cross-linking must be enhanced to improve the corrosion resistance of the inner wall of the can.
• The choice of steel substrate affects surface tension, the interaction between the coating and steel substrate, adhesion, and corrosion resistance of the coating. Temperature also plays an important role during bending, as higher temperatures can cause coating shrinkage and loss of adhesion. The more uniform the coating surface humidity, the less wetting additives are required, reducing the solvent needed for water-based coatings.
• Technistan: Technistan is a new electrolytic process for producing tinplate, developed by the US company Tehic. This work is being conducted in the United States. The process formula consists of four components: a tin sulfate solution, which contains approximately 20g of tin metal per liter; 5% sulfuric acid; 5% Technistan TP additive; and an antioxidant (to prevent excessive deposits on the iron surface due to the use of sulfuric acid). Tehic developed this new process to seek lower production costs, considering the rising prices of cold-rolled coils. However, it will take a considerable amount of time to validate the process's acceptance in the market and its environmental impact.