Recently, two news that canned food has been popularized by astronauts and college students have spread like wildfire. Although it is quite a sword, it seems that people can see the vitality of canned food. At the same time, there is no shortage of industry. Useful revelation.
 
News 1: As a favorite of British college students, few people know about the nutrition of canned food and the advantages of recycling and regeneration of metal cans.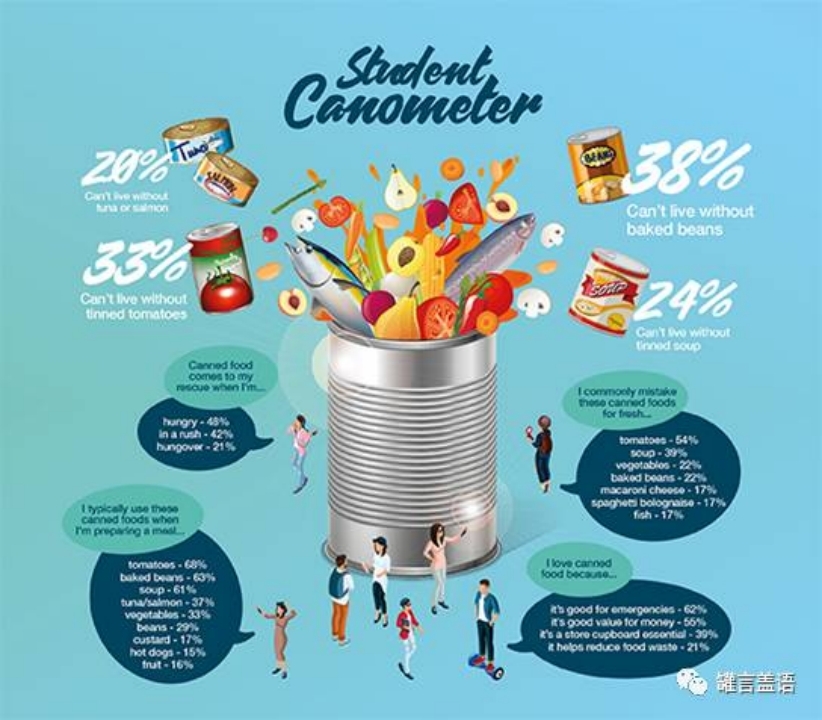 Figure 1 More than 90% of college students have canned food in their kitchen cabinets at any time, among which canned sweet beans (38%), canned tomato sauce (33%), and canned soup (24%) are ranked as the must-have items. Three, and next is canned fish (20%), such as canned tuna or salmon.
According to a survey of 2,000 UK university students commissioned by the British Metal Packaging Manufacturers Association (MPMA), more than 90% of them have canned food in their kitchen cabinets at all times, with canned sweet beans (38% ), canned tomato sauce (33%), and canned soup (24%) as a must-have item, followed by canned fish (20%), such as canned tuna or salmon.
But the survey also shows that the vast majority of students are unaware of the many benefits of canned food beyond convenience and cost-effectiveness.
About 93% of students said they were not aware that canned fruits and vegetables met the nutrient requirement of "at least 5 servings of fruits and vegetables per day" recommended by relevant organizations. 84% of students mistakenly believe that the long shelf life of canned food is due to preservatives.
The students' understanding of the advantages of metal packaging recycling and recycling needs to be strengthened. The survey shows that only 41% of students know that metal cans are 100% recyclable, and 39% of students believe that metal cans are one of the packaging materials with the highest recycling rate. Only 15%.
The association's spokesperson said it's exciting to see canned food become the focal point of student kitchens, and students and parents will be more excited if they know that they also meet nutritional needs and are packaged in an environmentally friendly way. It is reported that in order to facilitate students to use canned food to make quick, convenient and nutritious food, the related website (www.cannedfood.co.uk/recipes) also provides student recipes.
 
News 2: Nutritious and delicious aluminum can packaged food solves "space anorexia" and replenishes nutrition and energy for astronauts in a timely manner.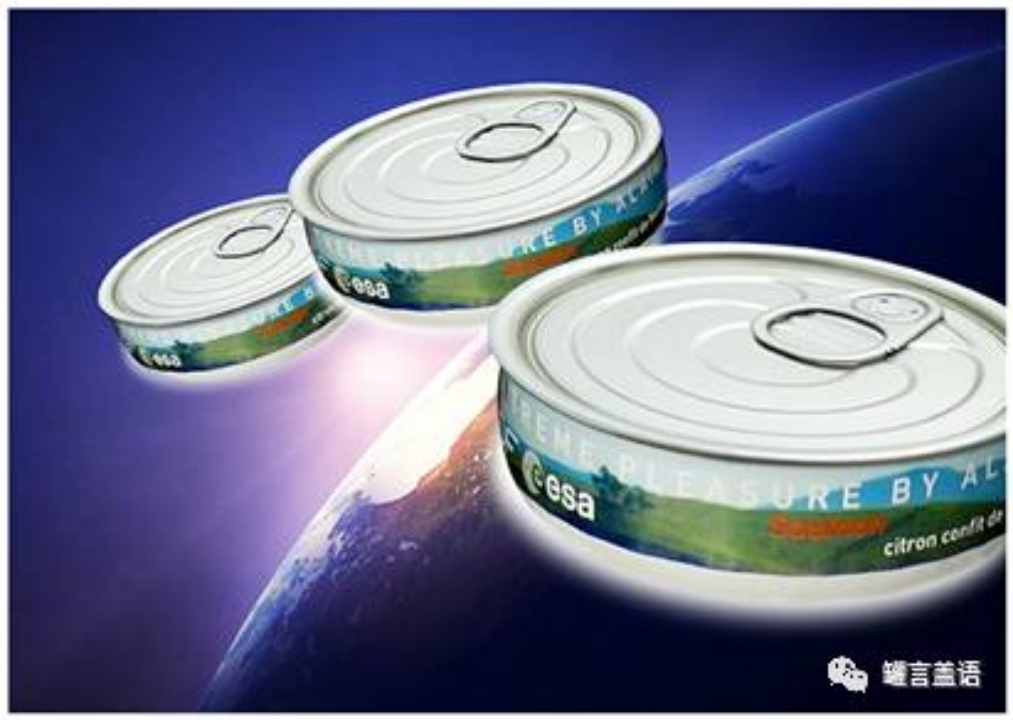 Figure 2 As a well-known French canned meat sauce and cooked meat brand, Hénaff cans favored by astronaut Pesquet are packaged in aluminum cans from international canning giant Ardagh.
Delicious nutrition makes canned food an excellent choice for space food. Spaceflight has negative effects on the human body, including: osteoporosis, intramuscular atrophy, and depletion of nutrient stores such as protein, fat, and vitamin D. An optimal diet coupled with regular exercise is necessary to counteract these effects.
Studies have shown that people consume less energy in space than on Earth, and some people even call it "space anorexia." Over the years, space food has undergone continuous development in order to meet nutritional requirements and improve astronaut morale.
It is understood that the taste of eating in space is very different from that on Earth, which makes people have a bad appetite. Because weight gain is rare for astronauts, aviation physicians always ask astronauts for their input when setting menus, ensuring a balanced diet keeps them energized for space work and a smooth return to Earth.
Thomas Pesquet is a French astronaut for the European Space Agency. He raved about the can of Hénaff, who made his mark while working on the International Space Station this summer.
As a well-known French brand of canned meat sauces and cooked meats, Hénaff cans, which are favored by Pesquet, are packaged in aluminum cans from Ardagh, an international canning giant.
Among the dishes French chef Thierry Marx was invited to design for Pesquet included canned Lucullus beef tongue, fresh mushroom chicken, and compressed gingerbread with tropical fruits. The mouth-watering treats are prepared, prepared and sealed by a dedicated team at Hénaff and are said to have brought considerable delight to Pesquet and five other ISS colleagues.
British astronaut Tim Peake ate canned bacon sandwiches made by chef Heston Blumenthal. The chef's self-created restaurant has been well-received by traditional restaurant rating systems, and he has also made a name for himself by actively promoting and promoting molecular cuisine on television.
Inherent advantages of aluminum cans Laurent Cordier, sales director of the metals division of the Ardagh Group, does not deny that the appearance of aluminum cans in space is one of the very rare applications. "But from another point of view, it is also showing some inherent advantages of aluminum cans, such as: light weight; easy to open; no preservatives, food flavor remains intact; no refrigeration, compact storage, etc. How favorable the food supply is."
Diet Tracker in Space In daily life, dieters or those who are keen on health use mobile APPs to track the food they eat. Now that the trend has moved from Earth to space, European astronauts are loading each meal into tablets to ensure they're getting the right amount of nutrients.
EveryWear is an iPad-based application that is mainly used as a food diary. It is simple to operate. Astronauts only need to scan the QR code of the food with the built-in tablet camera, and then classify it as breakfast, lunch or snack, and replenish all enough water intake.
The tool has an added value: it connects astronauts with nutrition experts on Earth some 400 kilometers away. Once the information is received by the ground team, it can make recommendations on the best food combinations required for healthy travel in space.

Figure 3 Canned chicken with lemon sauce floats on the International Space Station as part of an ESA energy experiment.
 
Epilogue
For a long time, some consumers' misunderstanding of canned food has made it labeled as "stale and unhealthy", which has become one of the obstacles to the rapid development of the canned food industry in the domestic market. "Stones from other hills, can learn". Two pieces of news tell us that, as a traditional food with a history of more than 200 years, canned food needs to constantly give new ideas to the times, but also adhere to the "original intention"-convenience, deliciousness, nutrition and health, so as to find and open new market opportunities.
Further reading
Consumers' misunderstandings make canned food suffer "Dou E's injustice"
Over the years, the Chinese people's misunderstanding of canned food has caused it to suffer "not white injustice" comparable to Dou E. Specifically, consumers' misunderstanding of canned food is manifested in the following two aspects.
Canned food contains preservatives and is unhealthy. Due to the good sealing and strict sterilization process of metal packaging, the shelf life of canned food is longer than that of other packaged food, but ordinary consumers who do not know the inside often mistakenly believe that this is due to the addition of preservatives.
It can be said that the formal canned production process does not require the addition of preservatives at all to achieve commercial sterility of food.
Canned food is stale and nutritious. Canned food with a long shelf life also makes many consumers mistakenly believe that canned food is not fresh, and would rather choose to purchase so-called "fresh" fruits directly from the market.
In fact, in order to reduce raw material procurement and logistics costs, canned food manufacturers often build canning production lines in raw material bases, which is equivalent to "purchasing and making now" from their own backyards. In this way, the cost is reduced, and fresh seasonal raw materials are made into canned food in a relatively short period of time. Taking canned fruit as an example, the whole process from raw material picking to canning and sterilization can take no more than 6 hours, which can be locked to the greatest extent. the freshness and nutrition of the food.
However, the "fresh" fruits on the market take many days from picking, transporting, to listing and selling, and nutrients are continuously lost. According to an industry report, the loss of vitamin C from yellow peaches one day after picking is much higher than the loss of canned peaches.